Today marks an important milestone for Validio: we have raised $15 million in seed funding, led by Lakestar, with participation from J12 and a list of renowned angel investors with operational experience building global data infrastructure leaders such as Denise Persson (CMO at Snowflake) Kevin Ryan (Co-founder at MongoDB), Emil Eifrem (CEO & Co-founder at Neo4j) and Mehdi Ghissassi (Head of Product at Deepmind) - that we are humbled to bring onto the team.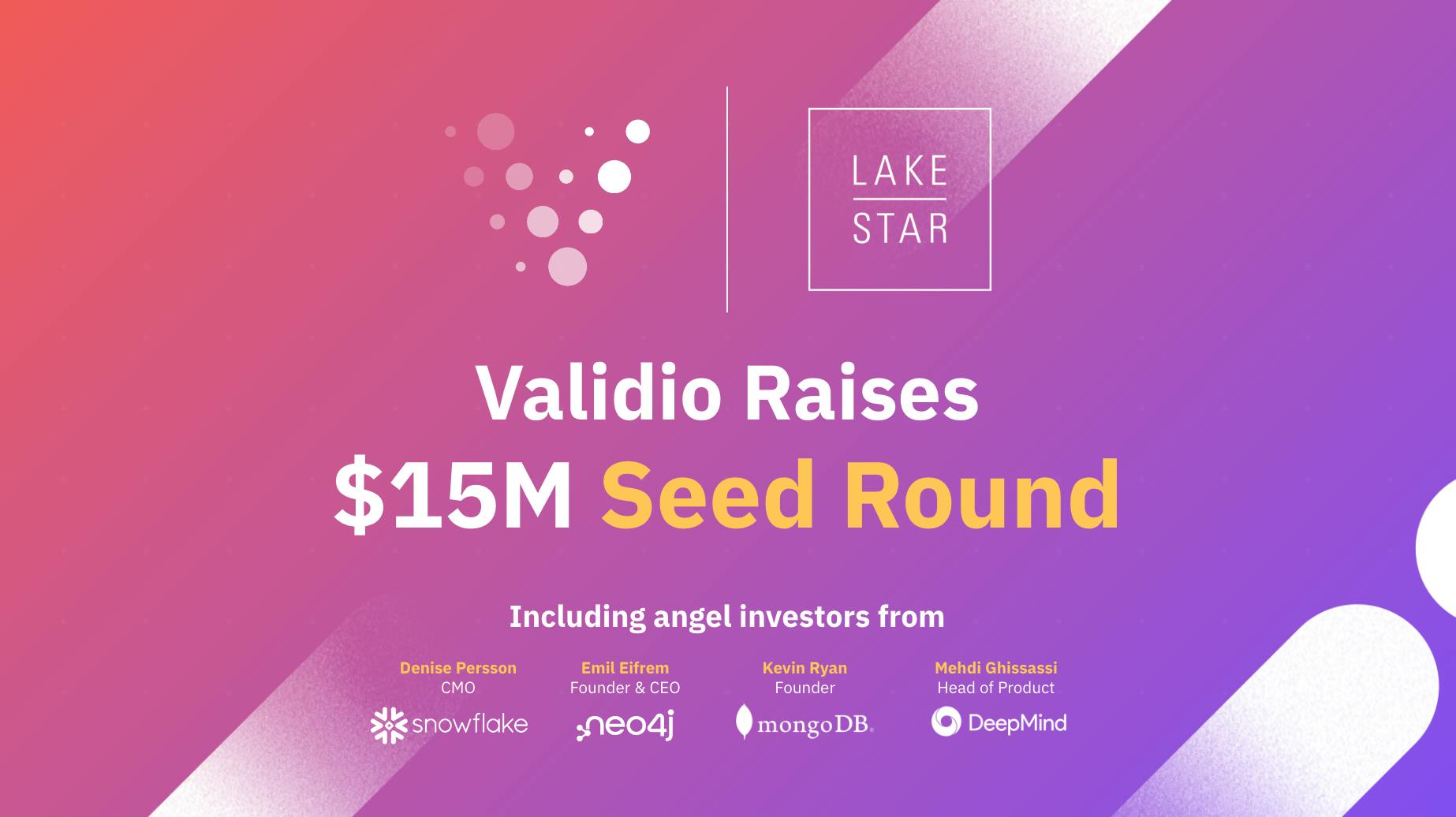 Seven years ago, while pursuing my Ph.D., I started to advise top management teams of large companies on data and machine learning. As part of this job, I helped define and implement their data strategies, and also spent a lot of time with their in-house data teams. Back then, many of them were called data analysts and were transitioning to become data scientists. I realized that most of their time was spent manually fixing bad data and feeling the pain of poor data quality.
With this frustration, I set out to look for solutions to tackle this problem—and couldn't find a single company that addressed or solved this issue in the context of the modern data infrastructure. Remember that this was the early days of cloud and Redshift had just launched a couple of years prior. Google's BigQuery was still very early and Snowflake was barely known by anyone outside the early adopter data community. It was at the start of the most recent AI hype cycle and people seemed to care more about building models than about collecting good data. While I was surprised that no one had set out to solve the big problem of bad data quality, I saw an incredible opportunity before me. With this, I approached Urban Eriksson, Ph.D., and together we founded Validio in 2019.
Today, it's customary that the team at Validio brings up our very first pitch deck from those early days at our company social gatherings—as a joke. I'll be honest, it wasn't a beautiful deck. But Oliver Molander from J12 nevertheless saw something in us in those early days. He retells the moment "The lack of design and polish in the pitch deck gave me the confidence that these individuals were completely immersed by the technology and the large-scale problem they were obsessed to solve - not creating smoke and mirrors." Shortly after the investment into Validio by J12, Oliver jumped from the investor side and joined Validio as our third co-founder, and was soon joined by a handful of early employees.
As a team, we've come a long way since then. Closing our seed round is a testament to the hard work and winning mentality of every single person in the company. It's an important milestone for several reasons.
First, it will enable us to increase the speed at which we are building Validio as a company: accelerating commercial expansion, product development, and R&D, and launching our next-generation data quality platform on various cloud marketplaces.
Second, with our team already drawing from decades of experience at globally scaled companies and renowned institutions like Google, Spotify, Klarna, Zettle (acquired by Paypal), Trustly, BCG Gamma, Harvard University, and Stanford University, we will use the capital to continue onboarding exceptional talent to the company. We have always hired with the motto that "A+ players attract other A++ players", meaning that we should always try to recruit people who are better than what we are. With this mindset, we have carefully hand-picked team members so far and will continue to do precisely that to increase talent density even more.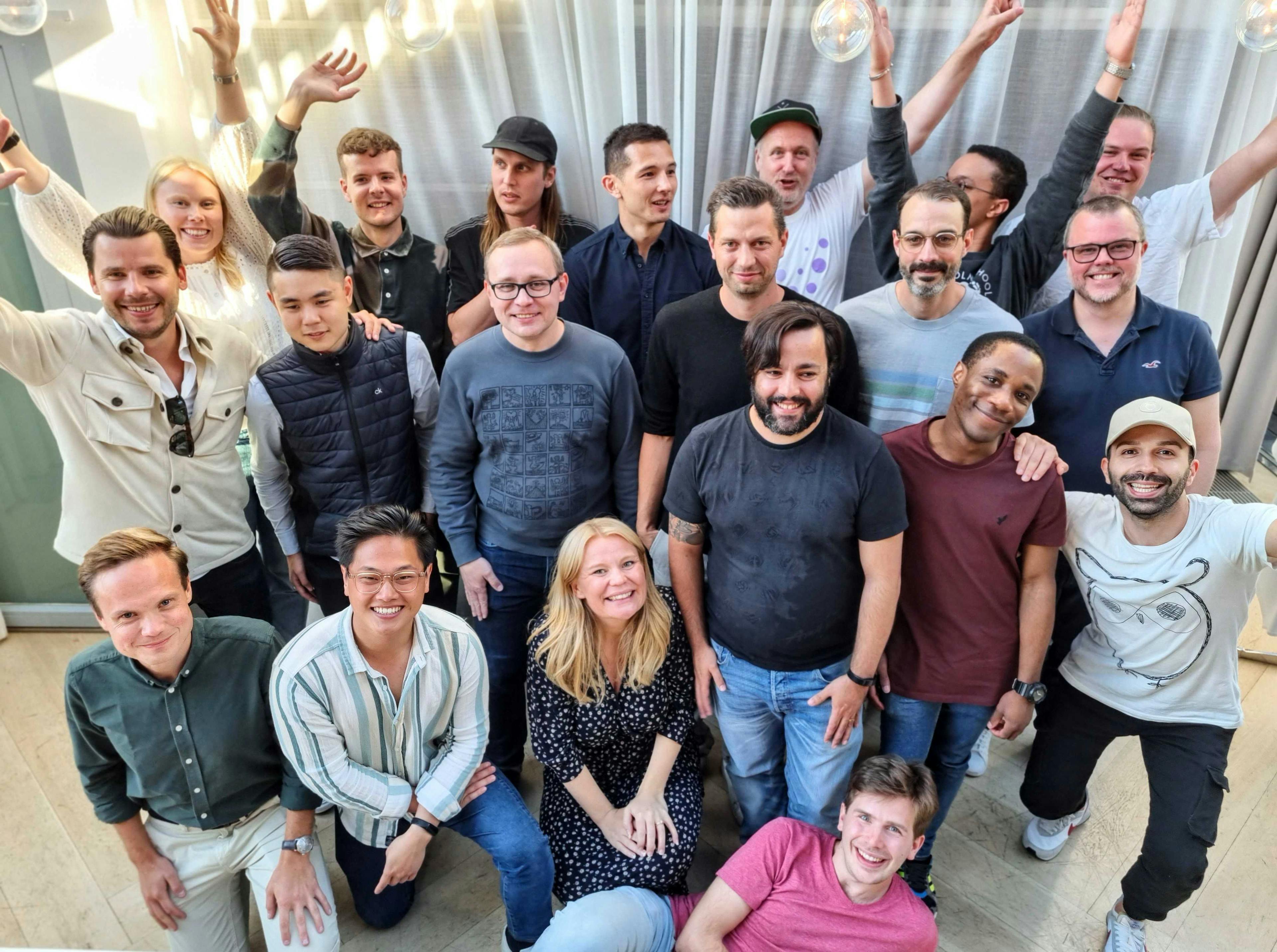 Third, for me personally, this funding means I can continue to work for the Validio vision that everyone in the team has taken a bet on. One team member even moved his entire family from Brazil to Stockholm to work here. It humbles me to know they all can get a job wherever they want, but they have enough conviction to spend their time here and nowhere else. Now, with this funding, we can continue this journey together—and it feels great.
And finally, we are on a mission to end bad data that is hurting companies and organizations across the globe, and this is an enormous problem with large-scale implications that needs to be solved. The data quality tools provided to data professionals have so far been insufficient. On the one hand, rule-based manual solutions are too cumbersome to set up, and therefore they don't scale. On the other hand, observability tooling tends to passively focus on metadata in the warehouse, effectively limiting the comprehensiveness of the data quality validation—meaning data teams still can't fully trust their data.
I'm proud to say that we at Validio have not shied away from some of the most challenging problems of data quality validation. We're building a platform that connects end-to-end to all data sources (including data lakes and streams) and can be scalably used to validate metadata and the actual data points in real-time. It allows users to partition data to compare apples to apples, e.g., validate pricing data individually for each country. Perhaps most importantly, Validio enables data teams to catch bad data and fix it before it's consumed downstream. All in all, we hope to bring unparalleled comprehensiveness to data quality validation, so data teams can finally truly trust their data.
We believe you shouldn't have to be an Airbnb, Uber, or Netflix to have advanced ML-based data quality technology. We also believe that modern data teams and data engineers get better ROI by spending their time on other business-critical tasks rather than building and maintaining their own advanced data quality infrastructure. 
As every new user brings us closer to our vision, we are deeply thankful to our customers. As early adopters, they have shown us a great deal of confidence, given us feedback, and inspired us to add new features that are essential for data teams to manage data quality at scale.
We've raised this $15 million Seed round because of the scale of the opportunity in front of us and the impact of the problem we're solving.
Now it's time to continue building.
- Patrik